Sorry english only....
After a few years of active help with JOTA (Jamboree On The Air).
we wanted to do a fox hunting, but every time the sets were rented to some one else.
Thus I build a set for our self (or for rent to other clubs).
After some google-ing, where you can find a lot about this item, I came up with the following receiver and transmitter.
Both working in the 2 meter band (144 - 146Mhz)
fox hunting als known as ARDF > Amateur Radio Direction Finding

It's a schematic you find a lot on the web in different versions. After some experiments this is my version
Klick on picture for bigger view
klick on foto for bigger view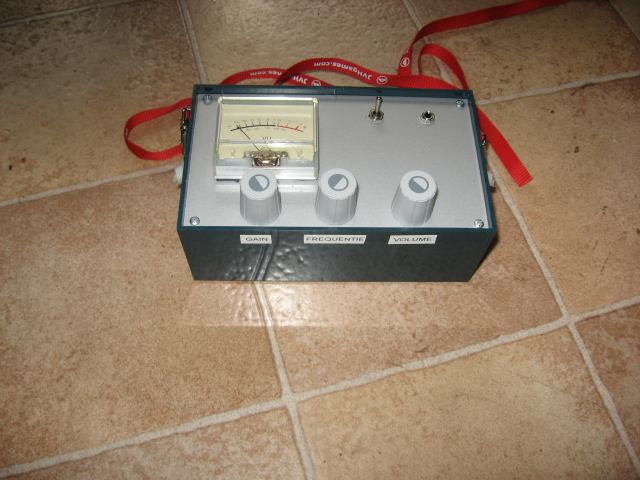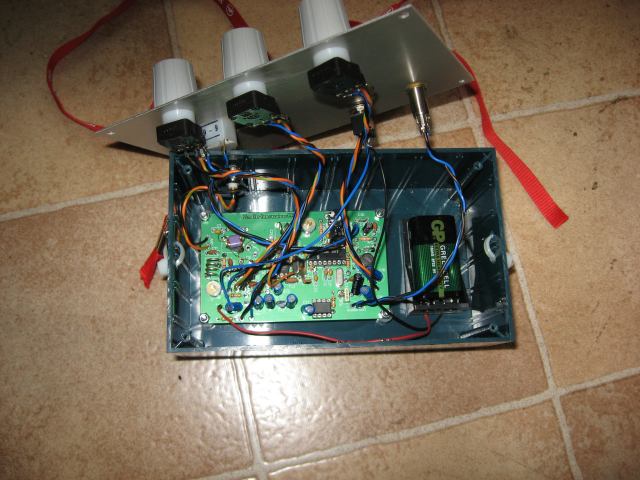 The 9volt block battery is going to replaced by a li-po battery 3cell 1000mA (11.1 volt).
price of an 9 volt block is almost same as an li-po.
When you have a receiver you also need a transmitter (or more) otherwise there's nothing to hunt for....
And also after some google-ing I came up with this transmitter.
It's a "frankenstein" transmitter what means I used several different schematics and put them together to the one I created.
Klick on picture for bigger version
More info look here:
http://pe1grl.khds.nl/ for the software and firmware pic.
klick on foto for bigger view
used batteries are
18650 li-ion 3,7 volt
3000mA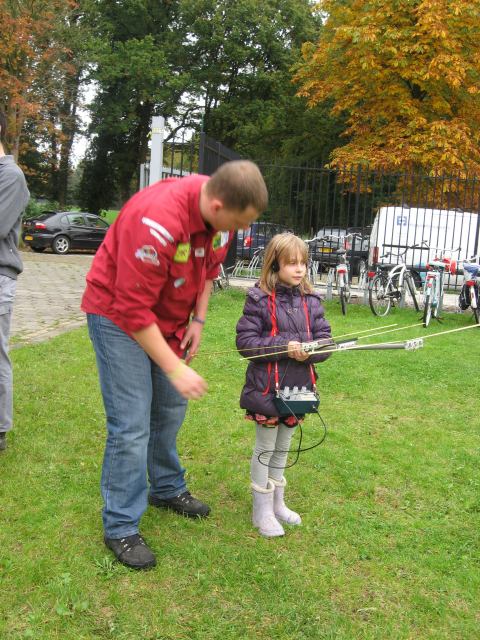 < A scout is explaining how receiver works....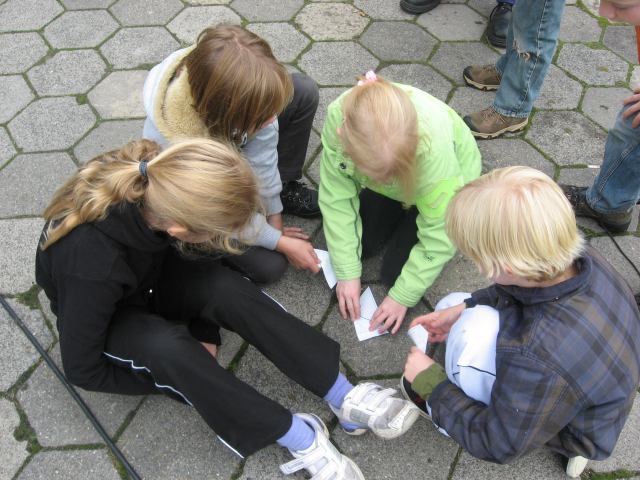 Only hunting the fox is not enough, so we build an extra game.
You get a piece of area where the fox is located, but you get it as an jigsaw puzzle. Find the fox for a new area to find the next fox etc....